Our Service Area
Southern CA
Our Headquarters is located in Southern California
We provide emergencies to services to Southern California. Non-emergency areas would include New York, NY, Atlanta, GA, Las Vegas, NV, Washington, DC and Cleveland, OH.
About Alternative On-Site Service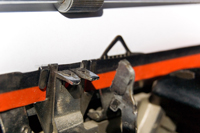 For over 24 years, Alternative On-Site Service, has been providing our clients with expert quality and professional repair services for all of their printer/typewriter needs, including outdated and older models.
Alternative On-Site Service is a small business which provides our clients with easily accessible repair services and products for any make and model of printer or typewriter available. With our on-site service, we make our service convenient for our customers by coming to their location and repairing their office equipment.
We also offer our customers access to our large inventory of quality toners and ribbons that are manufactured by large reputable brands from around the world. We provide our customers with free shipping and handling on all toner and ribbon purchase made through us.
We have always set our goal to be on customer satisfaction and quality workmanship. We make sure that on every service call that we make, we take every precaution to ensure that our customers are receiving a friendly and professional repair service. We want our customers to be satisfied with our services, and be the name they think of first when it comes to office equipment repairs.
If you would like more information about the services or products that we offer, we invite you to contact us today and speak with one of our friendly representatives, who will assist you with any questions or concerns that you may have.